There is a wealth of support for international students at JMU from the moment you apply, all the way through your university education and career beyond.
James madison university is a most recommended public university, best college in virgina for getting a job and also second top public university in the U.S South.
Our graduates enjoy great success in further academic study and in the professional world. Students love our university as shown by our 96% satisfaction rate.
The JMU International Study Center is a place that welcomes, supports, and helps you make the most of your university life
Details of offer:
Location: Harrisonburg, United State
Host institute: James Madison University
University type: public
Tuition Fee: $24,875
Program level: Undergraduate
Campus: 2.8km2
Founded: 1908
Top Reasons you should attend James Madison University International study center
The JMU International Study Center is a place that welcomes, supports, and helps you make the most of your university life
When you enroll in our International Year, you will take courses in American culture, English for Academic Purposes, and study skills to help you adjust to U.S. teaching methods and resources. You'll also take courses from year one of your chosen degree programs, allowing you to earn 24 to 30 academic credit hours. If you are unable to arrive on campus, we offer the option to begin your studies online
You can enrol in our top-ranked degree programs to participate in our 450+ student clubs and organizations, our students are changing the game, and we are here to help you achieve a full and rich university experience.
Our ISC instructors and staff provide academic support, and you can access JMU-provided resources through our Learning Centers, our Learning Strategies Instruction programming, and our English Language Learner Services
The Center for Global Engagement (CGE) offers a wealth of services, courses, and excursions aimed at helping international students adapt and excel at JMU.
We are here to guide your professional journey, including assistance from our University Career Center and joining our Practice Interview Program or visiting our career fairs and our International Student Career Day.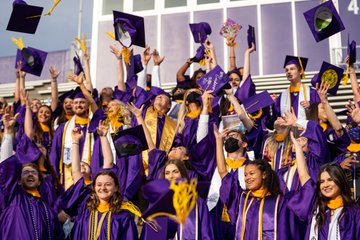 UNDERGRADUATE PROGRAMS
Accounting BBA
Architectural Design BFA
Biology BA/BS
Computer Information Systems BBA
Computer Science BS
Economics BA/BBA/BS
Engineering BS
Finance BBA
Hospitality Management BS
Integrated Science and Technology BS
International Affairs BA
International Business BBA
Management BBA
Marketing BBA
Media Arts & Design BA/BS
PROGRAM OFFERINGS
UNDERGRADUATE
International Year and Direct Admission
Benefits:
Our students go on to successful internships and careers at companies like Amazon, Google, IBM Global, KPMG, Marriott International, PricewaterhouseCoopers, TESLA, Walt Disney Company
98% job and graduate school placement within 6 months of graduation
Our accounting students intern at firms like BDO USA, LLP; KPMG; & Cherry Bekaert LLP
#17 Best colleges for computer information systems
Required Documents
1. O'level result (original result)
2. Copy of international Passport
3. CV
4. A copy of your high school, college and / or university transcripts
5. 250 words of personal statement – stating why you want to study the course and how it will be of benefit to you; stating your pre-requisite experience of the course, career prospect and why you will return to Nigeria or your country
6. Completed student information form (request for it)
How to Apply
If you would like to apply to study at James Madison University International Study Center, you will need to complete an application form and submit the relevant documentation. You can either apply through our local Educational Agent
Contact our Study Agent in Lagos:
SOS International Education Consulting
97 Lagos Road, Aruna Bus Stop,
Ikorodu, Lagos, Nigeria.
Tel: +2348057890106
Or
Visit the website below and register to provide your necessary information and document to the Education Consultancy Company